The flower lisianthus has many different meanings to explore, one of them is the flower that symbolizes the birth of Sagittarius, the star. This symbolizes the occurrence when two people become one in an eternal bond.
In fact, Mexicans always express their feelings and love using the flower Lisianthus, so this flower is relevant as the symbol of love, romanticism, and fidelity. Even nowadays, the meaning that can be inferred from this flower is even wider, such as respect, adoration, and sincere worship to its recipient.
So, there is no surprise that this flower is very suitable to use as a gift or present for important days such as Valentine's day or other special days.
Generally, this flower is also known as Texas Bluebell or Blue Field Daisy. Usually, lisianthus has the color purple, pink, and white. Lisianthus is known first in Japan, as a decorating flower or plant. In Southeast Asia, lisianthus is a kind of a newcomer. Many people do not know the existence and the beauty of this flower because it is not well known yet.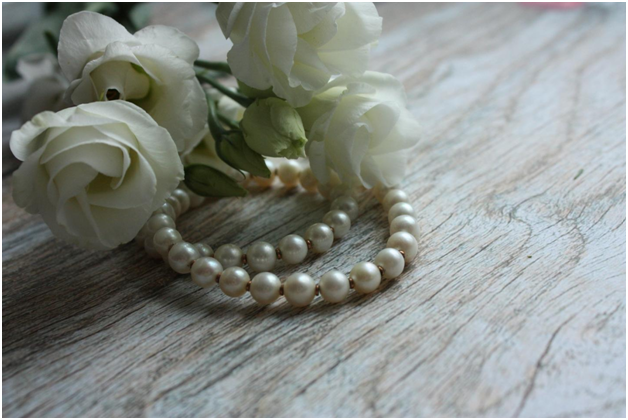 Lisianthus flowers like a chill or cold weather, no wonder it is often found in cold countries such as Japan. Lisianthus looks very much like roses, so no wonder people often mistake it as roses.
The other name for lisianthus is Eustoma. The flower originally comes from South America, Mexico to be more specific. This flower likes the sun, but it can only grow well in cold weather. This flower has various colors, such as blue, pink, and white.
The perfect land for this flower to grow in is in neutral land or with a little acid. With a good humidity and good drainage, this flower will grow well. Lisianthus will attract insects such as butterflies or bees. So, if you want to keep seeing butterflies, you might want to plant this flower in your garden.
You might think that symbolism is not that important. But when it comes to flowers, it truly is important. You shouldn't just buy any flowers for your lovers and call it a day, you have to take time to research the right flower to express the right feeling. The colors and symbolism in flowers are really important. Choosing the wrong kind of flower can cause trouble and misunderstanding.
Below we will dig deeper about the meaning of Eustoma or Lisianthus.
Some of the meaning of eustome are: appreciation, adoration, friendliness, peace and virtue, long and happy life, the longing for openness
Appreciation: the meaning of eustoma is a reward. This makes this flower a perfect one for someone whom you want to show respect.
Friendliness: this is another meaning of eustoma flower. You can give this flower casually to your friends, coworker, or family.
Adoration: similar to the first meaning, this flower can be used to express your respect and adoration for someone. If you have someone who you idolize and look up to so much eustoma seems like the perfect flower to give.
The longing for openness: give a eustoma flower to someone who you want to see have a more open personality, or if you want that someone to open their heart for you. For those with unrequited love, this can be a perfect flower to give, as this could be your only chance to win their love.
Long and happy life: Eustoma flowers can be given as a birthday gift or a gift for colleagues. The meaning is that you hope this person has a long and happy life.
Peace and virtue: another meaning that will make eustoma a perfect flower to give is that you can wish your loved ones a peaceful and happy life.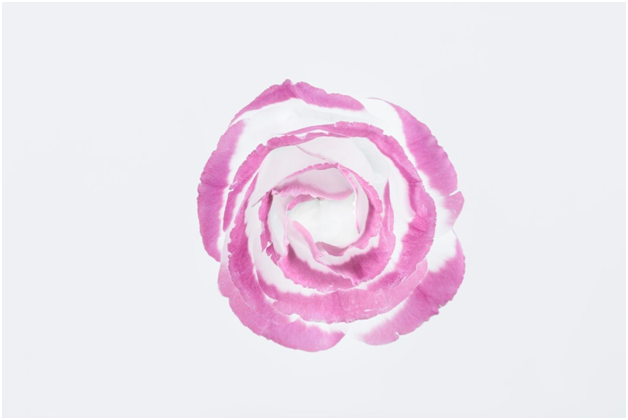 Every color of eustoma also has a different meaning, not only one. For example, purple eustoma represents the royal family and beauty. This flower is ideal for ceremonies and special occasions like weddings. Yellow eustoma is a symbol of cheerfulness and happiness. It can be used at any time and even for decoration for your house. Yellow usually brightens up the room and also the mood of everyone in the room. White eustoma can be a perfect gift for a friend, but it can also be a beautiful decoration for your wedding or even birthday party. Pink eustoma is a symbol of love and romance. This is the ultimate gift for your loved ones. However, don't stop yourself and try giving it out to your friends as well. Orange eustoma symbolizes friendship, happiness, and positive energy. You can put this eustoma in your home to add positive energy to your surroundings. Not only that, it can be aesthetically pleasing as well and can brighten the decoration of the house. Don't forget to pick the matching furniture to make your house as beautiful as possible. Green eustoma symbolizes money and wealth, and it can be a great gift for everyone. Putting green eustoma in your home can open up your opportunities to wealth and happiness. You can get your flowers at birthday gift delivery Singapore.